News and Events
Brian Goodman discusses the unauthorized practice of public adjusting in Adjusters International podcast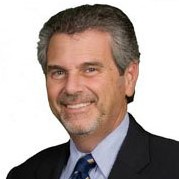 Kramon & Graham principal Brian Goodman and other industry experts discuss the unauthorized practice of public adjusting (UPPA) in an Adjusters International podcast. Brian and other panelists discuss the negative effects UPPA has caused for both insurance companies and policyholders. As the podcast reveals, when property damage occurs, a policyholder may file a damage claim and hire a public adjuster to negotiate the claim with the insurance company. Public adjusters are insurance professionals who represent consumers in negotiations of first-party property damage claims with insurance carriers. Designed to protect the public, the licensing requirements for public adjusters are strict and heavily regulated.
This podcast discusses:
How to spot UPPA offenders
What states are being affected
Recommended resources for home and building owners who have experienced illegal activity
Please visit the Adjusters International website to listen to the full podcast.