News and Events
Kramon & Graham announces Ryan Mitchell's election as Principal of the firm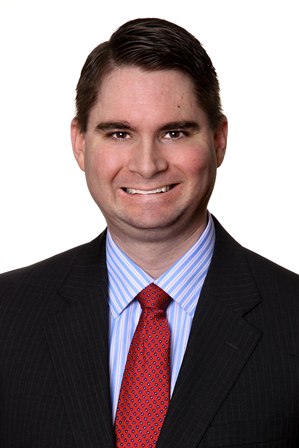 Kramon & Graham is pleased to announce that Ryan Mitchell has become a principal of the firm.
Representing clients in a variety of matters at the trial and appellate levels, Ryan has substantial experience successfully handling complex cases. He is a member of the firm's commercial and construction litigation groups, and regularly represents clients at trial.
"Ryan handles a variety of matters at the trial and appellate levels. He consistently demonstrates his ability to quickly analyze complicated legal issues and develop a winning strategy for Kramon & Graham clients," said Dave Shuster, the firm's managing principal. "Throughout his years with the firm, he has conducted himself in an exemplary fashion, displaying skill, competence, and integrity. I am proud that he is now a principal of the firm. He is a great asset to our clients."
As a member in the firm's construction litigation group, Ryan represents builders and contractors in matters involving construction defects, payment claims, and mechanics' liens.
Ryan also focuses on the transportation industry where he represents railroads in injury claims brought by railroad employees and other individuals.
Ryan has been recognized by Maryland Super Lawyers since 2015. He serves on the Executive Committee of the Maryland Lawyers' Campaign Against Hunger, which celebrates its 30thyear of service this year. 
Before joining Kramon & Graham in 2009, Ryan served as the judicial law clerk to the Honorable Stuart R. Berger, then of the Circuit Court for Baltimore City. He earned his J.D., magna cum laude, from the University of Baltimore School of Law in 2008, and his B.A. from the University of Maryland at College Park in 2005.