News and Events
Brian Goodman wins motion for summary judgment under ecclesiastical abstention doctrine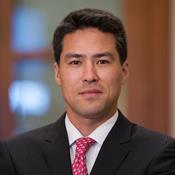 Kramon & Graham litigation defense principal Brian Goodman (left) recently obtained summary judgment for his clients, a local conference of the African Methodist Episcopal Church and the presiding bishop, against claims brought by a former pastor who was suspended from her church position following an internal church dispute.
In his clients' motion for summary judgment, Brian successfully argued that all of the plaintiff's claims were barred by principles of religious freedom based on the First Amendment. The United States Court for the District of Maryland granted judgment under the "ecclesiastical abstention doctrine," which deprives courts of subject matter jurisdiction to hear matters of church decision-making and discipline, and the "ministerial exception," which is a bar to any recovery based on such decisions concerning clergy. The case is Byrd v. DeVeaux, et al., No. DKC-17-3251 (D. Md.).
Justin Redd (right) assisted in the briefing. Kramon & Graham has extensive experience representing religious organizations of all kinds in various contexts, including cases implicating the First Amendment's religious freedom clauses and related doctrines.