Attorneys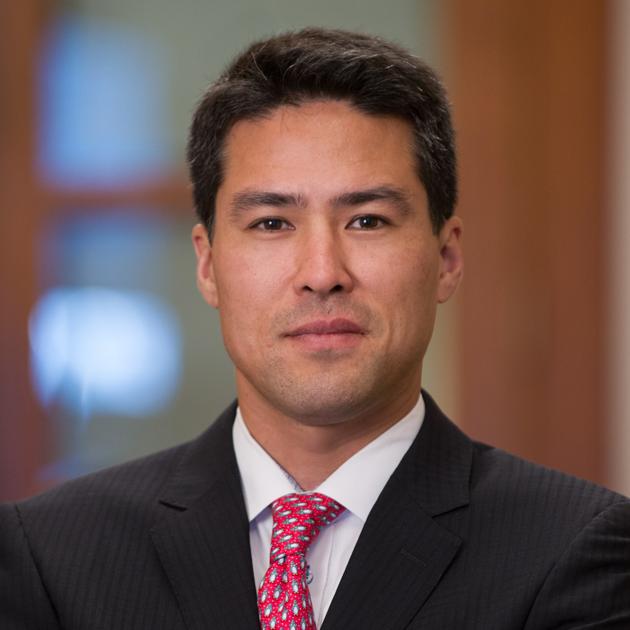 Biography
Justin Redd practices in the firm's litigation section. His civil practice includes a wide variety of commercial litigation matters in areas such as shareholder disputes against corporate directors and officers, insurance coverage, bankruptcy adversary proceedings, product liability, intellectual property, injuries involving the railroad industry, and defense of professional malpractice claims. His criminal defense practice has included homicide, white collar financial crime, and sexual offense cases. He has experience in the state and federal courts of Maryland and Washington, D.C. Justin is also active in pro bono matters and has represented clients in subject areas including domestic violence, adoption, and expungement.
Before joining the firm, Justin clerked for the Honorable Beth P. Gesner, United States Magistrate Judge and for the Honorable Richard D. Bennett, United States District Judge.
During law school, Justin practiced as a student attorney in Maryland Law School's Criminal Defense Clinic, representing clients in the United States District Court for the District of Maryland under the supervision of the Office of the Federal Public Defender. Justin also was a member of the Journal of Business & Technology Law and worked as a teaching assistant for first-year students.
Before becoming a lawyer, Justin was a special education teacher.
Recognition
Selected for inclusion in Maryland Super Lawyers, Rising Star Edition, since 2018
Service
Baltimore Chesapeake Bay Outward Bound School, Advisory Committee
Community Law Center, Inc., Board of Directors
Memberships
Federal Bar Association
American Bar Association
Maryland State Bar Association
Bar Association of Baltimore City
DRI

Events
Presenter, "Employee Theft, Dishonesty and Other Crime Coverages: Emerging Issues in Cyber Fraud Coverage," First Party Claims Conference 10th Annual Meeting, Warwick, RI, 2018
Co-presenter, "Without A Trace: Preventing, Spotting and Addressing ESI Destruction," Bar Association Baltimore of Baltimore City, 2017

Publications
Co-author, "Drafting and Issuing Discovery Subpoenas: Maryland," Thomson Reuters Practical Law, 2018
Author, "Annual Meeting Review: Spoiling for a Fight – Preventing, Spotting, and Addressing ESI Destruction," The Maryland Litigator, 2017
Representative Matters
Successfully obtained a dismissal of a putative class action lawsuit alleging, among other counts, fraud, RICO violations, and negligent misrepresentation, on behalf of a medical professional. The case was covered in the Law360 article, "Miners Can't Sue Johns Hopkins Over Black Lung Benefits," August 29, 2017.
Served as a member of the defense team that successfully represented one of six Baltimore police officers who were charged in connection with the death of Freddie Gray. The firm's client faced the most serious charges among the six officers charged. Following extensive discovery, motions, and a two-week bench trial, the defense team secured acquittals on all seven counts of the indictment, including second-degree murder, three manslaughter counts, assault, reckless endangerment, and misconduct in office. In this highly publicized trial, the defense team relied on the depth of its criminal defense experience, exceptional facility with complex medical issues, and extensive trial practice. By obtaining key pre-trial evidentiary rulings combined with the team's presentation at trial, the firm succeeded in acquiring a not-guilty verdict as to all charges. 
News
03/11/2019

Kramon & Graham litigation defense principal Brian Goodman recently obtained summary judgment for his clients, a local conference of the African Methodist Episcopal Church and the presiding bishop, against claims brought by a former pastor who was suspended from her church position following an internal church dispute.

11/11/2016

Kramon & Graham attorneys Ezra Gollogly and Justin Redd recently won a significant victory in a white-collar criminal defense trial.

05/02/2016

The United States Bankruptcy Court for the District of Maryland recently delivered a potentially landmark opinion in a case involving spoliation and the concealment of assets by a bankruptcy debtor and his wife.

02/17/2016

At the conclusion of a trial in the Circuit Court for Baltimore City, John A. Bourgeois and Justin A. Redd obtained a judgment for over $400,000 in compensatory and punitive damages on behalf of their client, a young man whose inheritance from his custodial grandmother was stolen by his father.

09/15/2015

The United States Court of Appeals for the Fourth Circuit recently affirmed the grant of summary judgment obtained by Kramon & Graham principal Brian Goodman on behalf of the firm's client, a leading global retailer.
Events
09/14/2018

Kramon & Graham attorneys will present at the 10th annual First Party Claims Conference taking place October 15 – 17 in Warwick, RI.

10/09/2017

Kramon & Graham attorney Justin Redd will co-present "Without A Trace: Preventing, Spotting and Addressing ESI Destruction," at the Bar Association Baltimore of Baltimore City.
Reputation
12/11/2018

Kramon & Graham announced today that twenty-two of its lawyers have been selected for inclusion in the 2019 Maryland Super Lawyers list.

12/12/2017

Kramon & Graham announced today that twenty-two of its lawyers have been selected for inclusion in the 2018 Maryland Super Lawyers list.

10/10/2017

Kramon & Graham announced today that attorney Justin A. Redd has been elected to the Community Law Center's board of directors. He will serve an initial three-year term.
Case Studies
Bankruptcy Judgment Obtained
As a member of the special litigation counsel team to the Chapter 11 Bankruptcy Trustee, successfully argued before the U.S. Bankruptcy Court for the District of Maryland in Schlossberg, Chapter 11 Trustee v. Vincent Abell et al., Adversary Proceeding No.: 14-00417-TJC, that spoliation by the defendants was so egregious that terminating sanctions were justified. The Court entered a judgment that effectively required the turnover of scores of properties and bank accounts to the firm's client. The case is significant both for its use of the continuing concealment doctrine in the recovery of assets and for the Court's opinion on spoliation, which provides the latest, most comprehensive judicial discussion of sanctions for the destruction of ESI.