News and Events
Spoiling for a Fight -- Preventing, Spotting and Addressing ESI Destruction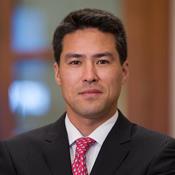 Spoiling for a Fight -- Preventing, Spotting and Addressing ESI Destruction
ABA 2019 Section of Litigation CLE Conference
Thursday, May 2, 2019, 4:00pm - 5:00pm EST
New York Marriott Marquis
New York, NY
At the ABA Annual Litigation Conference, Kramon & Graham trial attorney Justin Redd will participate in a panel discussion on the intentional destruction of ESI. Offering practical advice to legal practitioners, "Spoiling for a Fight -- Preventing, Spotting and Addressing ESI Destruction" will help counsel understand when to be on heightened alert for the potential of ESI spoliation, how to identify red flags, and how to efficiently detect whether ESI spoliation has occurred. The presentation will provide a useful framework for conducting a base analysis and determining when additional analysis is worthwhile. It will feature a discussion of available legal strategies, options, and remedies in response to an adversary's spoliation of ESI. Importantly, the professional obligations to be considered by counsel for the requesting party and for the producing party will be discussed. Click here to register.
Key Learning Points
Program participants will learn:
The kinds of cases, litigants, and general warning signs that should cause trial counsel to be on alert for the possibility of spoliation;
Special ethical/professional issues to be considered by attorneys for litigants accused of spoliation;
The clues for determining that ESI has been compromised;
The process for conducting a base analysis of an adversary's ESI production;
How to determine when additional analysis is worthwhile; and
The use of computer forensics to detect the destruction of ESI.
SPEAKERS:
Justin Redd, Kramon & Graham
Richard A. Simpson, Wiley Rein
David Greetham, Ricoh-USA
Amy Markham DeCesare, Allied World Assurance Company