News and Events
Alzheimer's Association of Greater Maryland appoints real estate attorney Jeff Scherr president of the board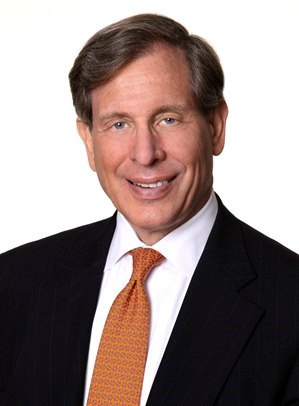 The Alzheimer's Association Greater Maryland Chapter has elected Jeffrey H. Scherr, Esq. (principal, Kramon & Graham, P.A.) president of its board of directors.
"We are thrilled that Jeff is expanding his leadership with the Alzheimer's Association," said Cass Naugle,executive director of the Greater Maryland Chapter. "An instrumental member of the board since 2010, he brings decades of top leadership experience through his exceptional professional skill and his role on many of Maryland's most influential nonprofit boards and successful fundraising committees."
With 42 years of legal experience overall, Scherr has chaired Kramon & Graham's Real Estate Practice Group since 1985, while representing developers, owners and investors in residential, commercial, industrial and mixed-use real estate development projects through the entire property life cycle.
The accomplished attorney has been consistently recognized by Best Lawyers as one of the leading lawyers in Maryland in Real Estate Law with special recognition in litigation, and has appeared in the annual Maryland Super Lawyers since 2007.
In addition to having published articles in professional reference books concerning real estate transactions, Scherr served on the Maryland State Bar Association Board of Governors. He earned a Juris Doctor from Georgetown University Law Center and a bachelor's degree from Johns Hopkins University.
"Serving as the Alzheimer's Association board president is very personal for me," Scherr said."Having direct experience with this devastating disease, I have personally witnessed the effective work of Alzheimer's Association. I have seen the unwavering commitment of the professionals, staff, and volunteers to ease the pain of all who suffer – from the individuals who are diagnosed with Alzheimer's, to their families and caregivers.
"I cannot image a more worthwhile goal than working toward a world without Alzheimer's," he added. "The work is both humbling and inspiring."