News and Events
Amy E. Askew recognized as one of Maryland's Top 100 Women
Kramon & Graham litigation principal selected for statewide honor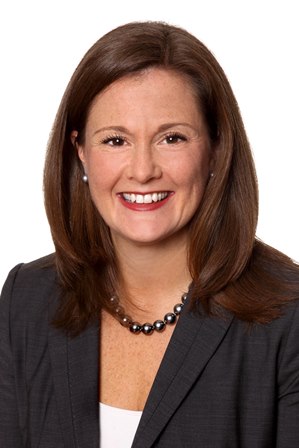 Amy E. Askew has been named to The Daily Record's 2017 list of Maryland's Top 100 Women.
With more than 435 nominations submitted this year, the qualifying criteria for the Top 100 Women award is rigorous. "Maryland's Top 100 Women have achieved amazing accomplishments in their careers, but to be honored as a Top 100 Woman requires more than just career success," said Suzanne Fischer-Huettner, publisher of The Daily Record. "She must be an exemplary citizen, committed to her community, creating change and growing the next generation of leaders through active mentoring."
Ms. Askew and all of Maryland's Top 100 Women will be honored at a reception on April 24 at the Joseph Meyerhoff Symphony Hall. The event will recognize Maryland's highest achieving women and draw more than 700 business and community leaders from around Maryland.
"I am delighted that Amy has been selected for this statewide honor," said Natalie McSherry, a litigation principal at Kramon & Graham, and a 2005, 2007, and 2011 Top 100 Women honoree and Daily Record Circle of Excellence Award winner. "I have had the pleasure of working with Amy for more than sixteen years. She is a dynamic lawyer dedicated to the success of her clients, and an outstanding mentor. With her many qualifications and contributions, she is an excellent choice for this recognition. "
A successful trial attorney with 16 years of complex commercial, civil and criminal litigation experience, Ms. Askew primarily represents the rail and health care industries and professionals. She also has significant experience defending companies in class-action litigation matters.
Ms. Askew's successful case results have led to numerous professional honors including recognition by Benchmark Litigation, Maryland Super Lawyers, and The Daily Record's Leading Women Award in 2010.
Ms. Askew serves as an alumnae mentor with the Baltimore Girls' School Leadership Coalition, an organization that promotes leadership skills in young women. She volunteers for My Sister's Place Women's Center's major fundraising effort, and, for many years, served on the board of the Baltimore Urban Debate League, an organization dedicated to improving educational and life outcomes for disadvantaged students in Baltimore's under-resourced public schools through debate.
Ms. Askew is a member of the Maryland State Bar Association, Bar Association of Baltimore City, American Bar Association, Federal Bar Association, Defense Research Institute, and National Association of Railroad Trial Counsel.
She is a graduate of the University of Baltimore School of Law (J.D., magna cum laude, 2001), Franklin & Marshall College (B.A., 1996) and Oldfields School (1992).