News and Events
Brian Goodman Elected to Baltimore Bar Foundation Board of Trustees
Brian Goodman, a principal at the full-service law firm Kramon & Graham, has been elected to the Baltimore Bar Foundation's Board of Trustees. He will serve a one-year term.
Established in 1970, the Baltimore Bar Foundation is the charitable arm of the Bar Association of Baltimore City. The Foundation is dedicated to fostering and maintaining the honor and integrity of the profession of the law, and improving and facilitating the administration of justice.
As a member of the Board of Trustees, Brian will oversee the general operation of the Foundation, providing strategic direction and directing financial support to charitable initiatives that promote equal access to justice and pro bono efforts in Baltimore City, in addition to other philanthropic activities.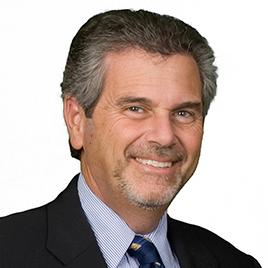 Brian is distinguished for his active trial practice, bar leadership, and community service. He is a member of the Bar Association of Baltimore City, Bar Association of Baltimore County, Maryland State Bar, and the American Bar Association.
"The Baltimore Bar Foundation is an extremely valuable organization and much deserving of our support. I am grateful for the opportunity to further the organization's good work in the community and look forward to working with its energetic staff and associated membership," commented Brian.
As a senior principal in Kramon & Graham's nationally recognized litigation practice, Brian represents clients in the defense of civil claims, including serious personal injury and products liability claims. Recently Brian defended a church against allegations of negligence in a wrongful death case arising out of an incident on church property. After a one-week trial, the jury found no evidence that the church was responsible for the congregant's death. The decision was affirmed on appeal.