News and Events
CAIF 2019 Annual Meeting: Why can't we be friends?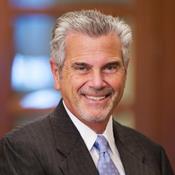 CAIF 2019 Annual Meeting
December 16 and 17, 2019
DoubleTree Hotel
Crystal City, Virginia
Outside General Counsel to the National Association of Public Insurance Adjusters and Kramon & Graham principal Brian Goodman will lead a panel on the role of public adjusters in combating fraud at the Coalition Against Insurance Fraud Annual Membership Meeting in December.

For more information and to register, go to the CAIF Annual Meeting website.
SPEAKERS
Brian Goodman, Principal, Commercial Litigation, Kramon & Graham
Amy Bach, Executive Director, United Policyholders
Frank Sztuk, Senior VP Investigative Services, Delta Group