News and Events
George Brown Joins EVAN Foundation Board of Directors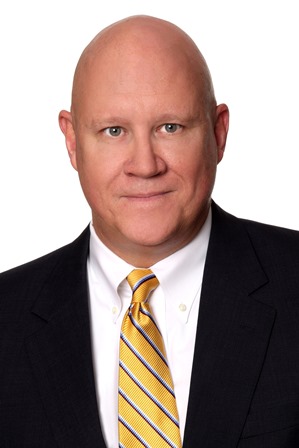 George Brown, Kramon & Graham principal and a leader of the firm's Construction Litigation group, has joined the EVAN Foundation's Board of Directors. He will serve a two-year term.
An avid fisherman, George has been an organizer of the EVAN Foundation annual fishing tournament for several years. In 2015, the event raised nearly $10,000. "It's a privilege for me to work with the dedicated and committed leadership of the EVAN Foundation," George commented. "I've watched the team work tirelessly to support children and families currently receiving neuroblastoma treatment and to raise funds for research that will improve existing treatment options and therapies. This work is extremely important to me and I am honored to help the Foundation advance its very important mission."
Consistently recognized as one of the region's leading construction litigators, George has particular experience representing regional and national homebuilders in litigation involving construction defects, contract, warranty, and real estate disputes. He tries cases in both federal and state courts, and in arbitration proceedings. Other aspects of his practice include subrogation law, employment law, and complex business litigation. George's clients range from individuals to Fortune 1000 companies.