News and Events
Jeff Scherr Receives Leadership in Law Award
Kramon & Graham principal selected for community leadership and bar involvement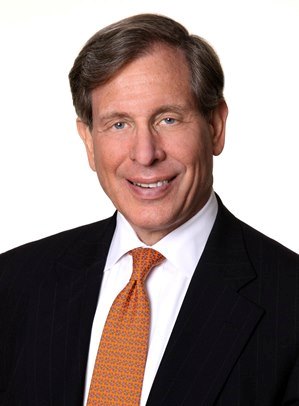 Kramon & Graham is pleased to announce that Jeffrey H. Scherr has been selected to receive the Daily Record's 2017 Leadership in Law Award.
The Leadership in Law award honors those Maryland legal professionals — lawyers and judges — whose dedication to their occupation and to their communities deserves particular recognition. Recipients are selected for their professional accomplishments, commitment to community service, and mentoring activities.
"Jeff exemplifies the best of Maryland's bar: extraordinary competence, compassion, civility, unquestioned integrity, commitment to community and public service, and an overarching respect for both the rule of law and the role of lawyers," said Kramon & Graham Chairman Phil Andrews. "Through his everyday practice, Jeff sets and always exceeds a high standard for leadership, lawyering, and community service."
Mr. Scherr joins firm founder Andrew Jay Graham, Mr. Andrews, and insurance coverage principal Lee Ogburn, who have received the Leadership in Law award in years past.
A successful real estate attorney with more than 40 years of experience, Mr. Scherr has been involved in some of Maryland's most prominent real estate deals, including Oxford Square, Howard County's largest transit-oriented community, and Clipper Mill in Baltimore.
Mr. Scherr represents owners, developers, and investors in industrial, commercial, mixed-use, and residential real estate development projects. He advises clients through the entire property lifecycle, from acquisition through development, including construction, leasing, and disposition of property. His practice focuses on real estate transactions and development, condominium and homeowner association law, real estate litigation, corporate and partnership law, and general commercial law.
Mr. Scherr currently serves as President of the Board of Directors of the Alzheimer's Association - Greater Maryland Chapter. He is a member of the Board of Directors of the Enoch Pratt Free Library, and the Jewish Museum of Maryland. He is a past President of Hillel of Greater Baltimore, Jewish Community Services, the Associated Jewish Charities of Baltimore, and a former Board Member of the Comprehensive Housing Assistance, Inc., the Jewish Community Center, the Jewish Big Brother Big Sister League, and the Baltimore Jewish Council.
Active in his industry, Mr. Scherr sits on the Advisory Board of the Urban Land Institute - Baltimore Chapter, and is a member of the Greater Baltimore Board of REALTORS, Maryland Building Industry Association, Community Associations Institute, National Association of Home Builders, and bar associations including the Maryland State Bar Association, Bar Association of Baltimore City, and the American Bar Association.
Mr. Scherr is a graduate of Georgetown University Law Center (J.D., 1975) and Johns Hopkins University (B.A., 1972).