News and Events
Kramon & Graham real estate principal Erin Guiffre selected as one of Maryland's Leading Woman in 2016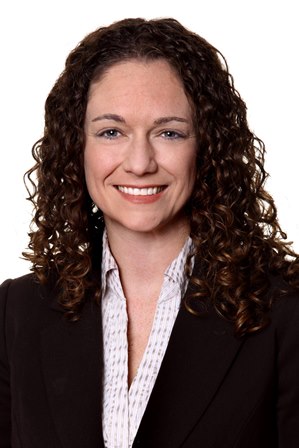 Kramon & Graham principal Erin R. Guiffre has been recognized by The Daily Record as one of Maryland's Leading Women.
Created in 2010, the Leading Women award annually identifies fifty women age forty and younger for the tremendous accomplishments they have made so far in their careers. Ms. Guiffre was selected for her professional experience and commitment to community involvement. She and other Leading Women recipients will be honored at a reception on December 5.
"Erin is an exceptionally talented lawyer. She is extraordinarily smart and hard-working, and is deeply committed to the success of her clients," commented Kramon & Graham managing principal Dave Shuster. "She represents the best of the next generation of leaders in our profession."
Recently elected a principal of the firm, Ms. Guiffre handles sophisticated real estate transactions, including financing deals, complicated leasing arrangements, residential and commercial land development deals, and real estate purchases and dispositions.
Her large-scale urban development transactions include the ongoing representation of the developer of Howard County's largest transit-oriented community in a $100 million LEED certified construction project.
Ms. Guiffre is the second Kramon & Graham attorney to receive the Leading Women recognition. She joins trial attorney Amy Askew who received the award in 2010.
In addition to building a successful legal practice, Ms. Guiffre gives her time and talent to charitable organizations. She is Vice President of the Board of Directors of The Loading Dock, a nonprofit organization that operates a building-materials reuse center.
LEED certified, Ms. Guiffre is actively involved in the Maryland State Bar Association's Real Property Section, the Commercial Real Estate Development Association, and the U.S. Green Building Council.