News and Events
Lee Ogburn receives Equal Justice Council's 2018 Executive Director's Award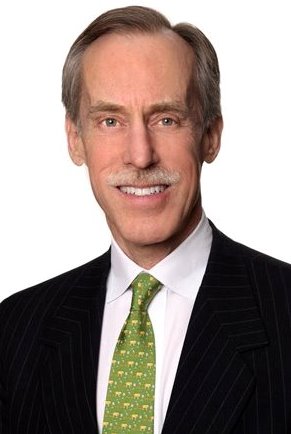 Kramon & Graham announced today that firm principal Lee Ogburn was named a recipient of the Maryland Legal Aid Equal Justice Council's 2018 Executive Director's Award. The award was presented at the sold-out Equal Justice Awards Breakfast on June 6.
Throughout his career, Lee has been a devoted advocate of education and social initiatives. For years, he co-chaired the Equal Justice Council's Law Firm Campaign. In 2013 received the Champion of Justice Award for his leadership in organizing fundraising and promoting equal access to justice. In 2015, he assumed the role of EJC co-chair from Kramon & Graham firm founder Andrew Jay Graham, who held the position for the prior thirteen years.
Lee has demonstrated extraordinary leadership and commitment to equal justice and made a significant, positive impact on Maryland Legal Aid and its clients. Lee also served as a member of the board of the Maryland Public Justice Center and now serves on the Center's Advisory Council, an advisory board that provides advice regarding impact litigation.
Lee is a nationally regarded authority on insurance coverage issues involving general liability and property insurance. Insurers rely upon his knowledge of the industry, effective negotiation skills, and persuasive advocacy. His work draws national and international attention from prestigious peer review guides, including Chambers USA, Best Lawyers, Martindale Hubbell, Super Lawyers, and other publications that rank and evaluate law firms.