News and Events
Litigating Bankruptcy Cases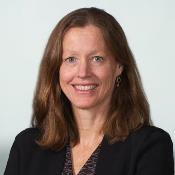 Maryland Bankruptcy Bar Association Spring Break
Friday, May 3, 2019, 3:00pm - 4:00pm EST
The Westin Annapolis
Annapolis, MD
Litigating a bankruptcy case requires specialized skill and knowledge. Join Kramon & Graham principal Jean Lewis and other panelists for an in depth discussion of the procedures and nuances of litigating in bankruptcy court proceedings. In "Litigating Bankruptcy Cases," panelists will walk program participants through the fundamentals of bringing and defending actions in this unique setting. Attendees will benefit from trial tips from the bench and experienced bankruptcy litigation counsel, including:
Handling contested motions and adversary proceedings;
Drafting emergency motions;
Witness proffers;
Direct and cross examination; and
Admissibility of electronic evidence
For more information and to register, go to the Maryland Bankruptcy Bar Association website.
SPEAKERS:
The Honorable Thomas J. Catliota, United States Bankruptcy Court for the District of Maryland
Lawrence A. Katz, Partner, Hirschler Fleisher
Jean E. Lewis, Principal, Kramon & Graham
Lawrence J. Yumkas, Partner, Yumkas, Vidmar, Sweeney & Mulrenin