News and Events
M. Natalie McSherry Elected Chair of MLSC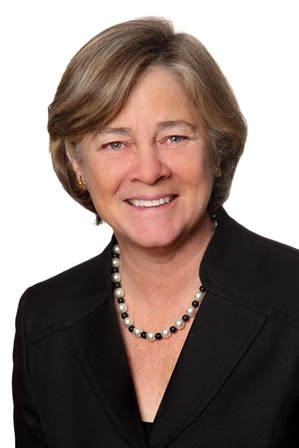 Kramon & Graham is pleased to announce that M. Natalie McSherry has been elected chair of the board of the Maryland Legal Services Corporation. Natalie is the first woman in MLSC's 36-year history to hold this position.
"I am looking forward to helping maintain the tradition of MLSC in its leadership role in Maryland legal services. Our staff and board have long been recognized as national leaders in this field, and it is a real honor to serve with them to continue to work to meet the legal needs of Marylanders who otherwise could not afford counsel or have meaningful access to justice," Natalie said.
Nationally known, and with more than 40 years of experience in commercial litigation, health care law, and alternative dispute resolution, Natalie is recognized as one of the State's preeminent trial lawyers. For her competence, professionalism, civility, and commitment to the community and public service, she has received numerous awards, including the 2018 Daily Record Leadership in Law Lifetime Achievement Award, Maryland Volunteer Legal Services Winnie Borden Pro Bono Leadership Award, and the Maryland Legal Services Corporation Arthur W. Machen Award.
Natalie has served on the MLSC board since 2012 and succeeds Glenn Ivey as board chair.
Click here to read the MLSC announcement.