News and Events
Kramon & Graham Maintains Top Tier Ranking in Prestigious Chambers USA Guide
Six firm attorneys recognized in Chambers 2017 issue
Kramon & Graham, one of Maryland's leading law firms, has been selected to appear in the 2017 edition of Chambers USA: America's Leading Lawyers for Business. The firm received top-tier status for its Commercial Litigation practice. Kramon & Graham has held the top position in this area for more than ten consecutive years.
Making its debut listing, Kramon & Graham's Real Estate practice is also recognized in this year's guide. Led by Jeff Scherr, the firm has handled many of Maryland's most prominent real estate deals.
Chambers USA is one of the most prestigious legal ranking guides in publication. Updated annually, the guide's thorough vetting process ranks attorneys based on technical legal skills, client service, astuteness, diligence, commitment, professional conduct, and other qualities.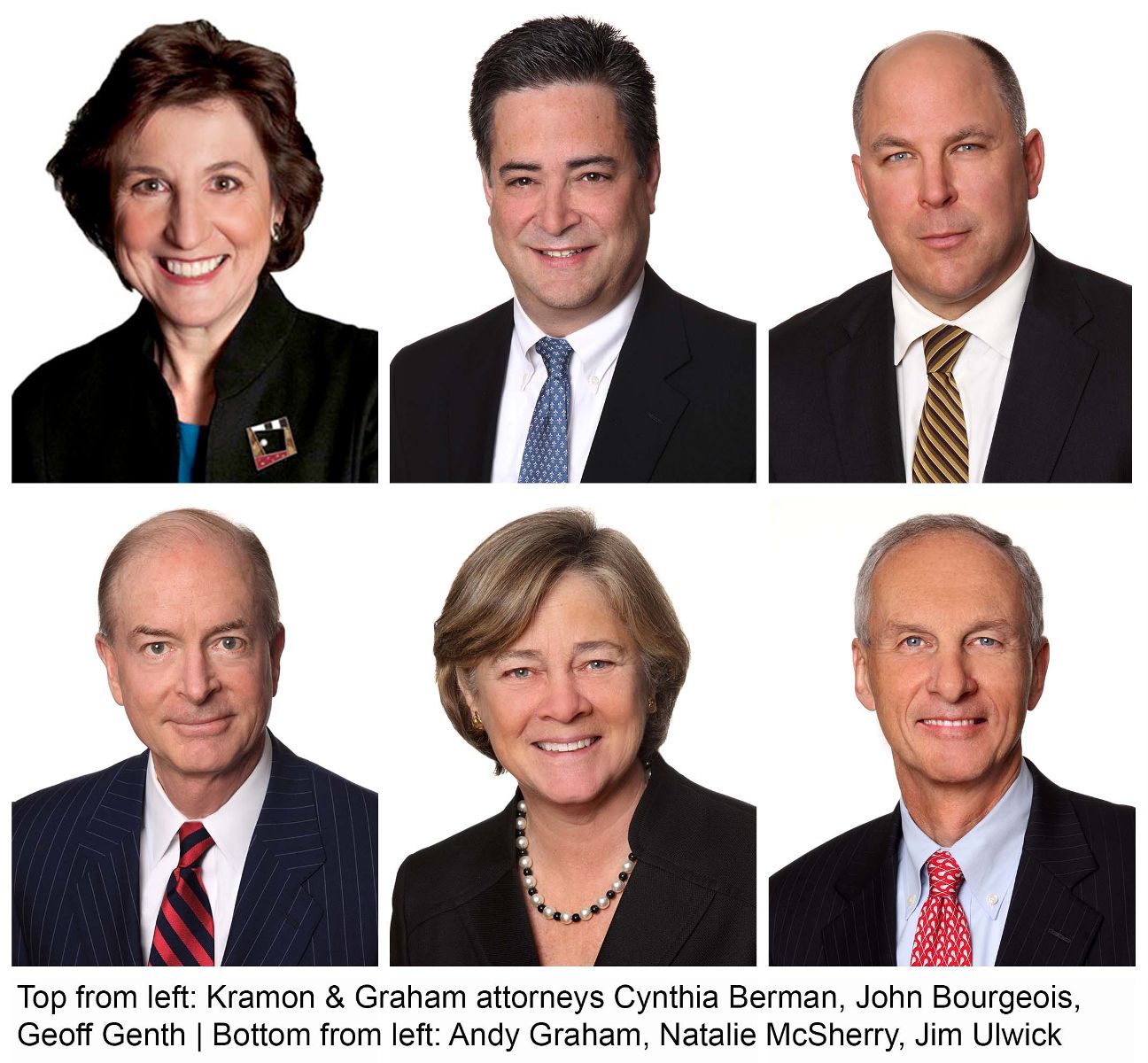 In addition to practice areas, Chambers USA ranks individual attorneys. The following Kramon & Graham attorneys are recognized in the 2017 guide as Leaders in their Field:
Cynthia Berman - recognized in 2017
John A. Bourgeois -- recognized since 2007
Geoff Genth -- recognized in 2006, 2007, and 2017
Andrew Jay Graham -- recognized since 2004
M. Natalie McSherry -- recognized since 2010
James P. Ulwick -- recognized since 2006
Chambers USA is published by Chambers & Partners. A description of the selection methodology can be found at http://www.chambersandpartners.com/methodology.