News and Events
Kramon & Graham Real Estate Attorney Cynthia Berman Elected to Business Volunteers Maryland Board of Directors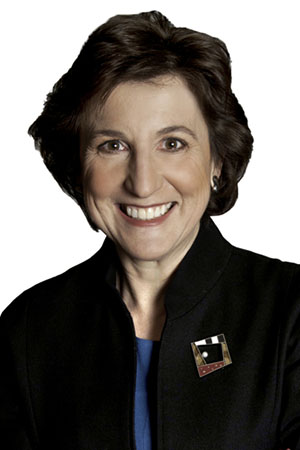 Kramon & Graham, a full service law firm headquartered in Baltimore, announced today that principal Cynthia Berman has been elected to the Business Volunteers Maryland Board of Directors.
Ms. Berman, a corporate lawyer, primarily represents clients in the real estate industry. She is a Life Fellow of the Maryland Bar Foundation, is recognized as one of Maryland's Top 100 Women by The Daily Record, and is listed in The Best Lawyers in America for the quality of her work in real estate law. She is a council member of the Urban Land Institute-Baltimore, past president of CREW Baltimore, and past member of the CREW Network board of directors. She was recently appointed to the Kalamazoo College Alumni Association Executive Board, and is a passionate supporter of The Lawyers' Campaign Against Hunger.
Ms. Berman is a graduate of Tulane University Law School (JD, cum laude, 1984) and Kalamazoo College (BA, 1979).
About Business Volunteers Maryland
Business Volunteers Maryland is a nonprofit organization with a focus on connecting companies and individuals to results-focused volunteerism while fulfilling the needs of nonprofit organizations for talented, mission-driven volunteers. Business Volunteers trains and places business professionals on nonprofit boards, develops civic leaders, matches individuals to meaningful volunteer opportunities, creates partnerships between companies, local nonprofits and schools, and provides volunteer management training to nonprofits.
About Kramon & Graham
Kramon & Graham provides litigation and transactional services to clients throughout Maryland and across the nation. The firm represents individual and institutional clients in areas including commercial litigation, white collar defense, government contracts, professional liability, personal injury and wrongful death claims, state and federal appeals, asset recovery, real estate, and insurance coverage.