News and Events
Steve Klepper honored with 2019 Leadership in Law Award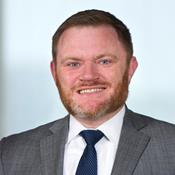 Kramon & Graham announced today that firm principal Steven M. Klepper has been selected as a 2019 Leadership in Law awardee by The Daily Record. This year, the publication recognized 25 lawyers from across the state for, among other things, leadership, professionalism, and service to the community. Steve and the other Leadership in Law recipients were honored at a May 16 reception.
With this award, Steve joins several distinguished Kramon & Graham attorneys who have received the honor in past years, including Philip Andrews, Lee Ogburn, and Jeffrey Scherr. In 2011, firm co-founder Andrew Jay Graham received the Top Leadership in Law Award and, in 2018, heath care lawyer Natalie McSherry was selected for the Leadership in Law Lifetime Achievement Award.
As the leader of Kramon & Graham's Appellate Practice, Steve has briefed and argued appeals before the Court of Appeals of Maryland and other federal and state courts across the country. He is also a key member of the firm's Insurance Coverage group. Steve is co-chair of the Maryland State Bar Association's Appellate Practice Committee and is founder and editor-in-chief of the MSBA's Maryland Appellate Blog.
Steve is nationally recognized for his work and appears in the legal ranking guides Chambers USA, Best Lawyers, and Maryland Super Lawyers.