Attorneys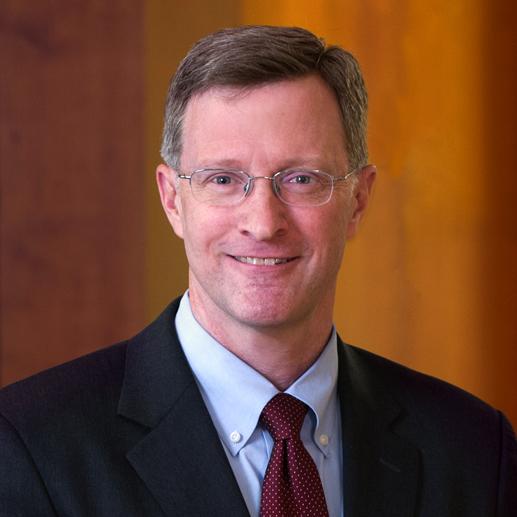 John F. Dougherty
Principal
Biography
Government Contracts. John has represented numerous government contractors in proposal preparation, contract negotiations, bid protests, and contract claims at all levels of government, and has extensive experience practicing before the Maryland State Board of Contract Appeals. His familiarity with procurement law, combined with a broad knowledge of construction and other industries, gives him the ability to quickly understand and formulate solutions to the complex legal problems that confront government contractors. Representative matters include:
Investigation and defense of suits under the Maryland False Health Claims Act;

Representation of contractors providing services to the State of Maryland in connection with Medicaid and the Affordable Care Act, in initial procurement, negotiation of modifications, contract claims, and third-party litigation; and

Pursuit of successful contract claims on behalf of the joint venture that built the final section of the Inter County Connector (MD200), securing additional compensation for differing site conditions and design changes caused by other government agencies, and defending against a State claim for liquidated damages.
In 2017, John gave a presentation on the Maryland False Claims Act to the Maryland Chapter of the Association of Corporate Counsel. He is a co-author of the article "Brief Guide to Maryland Procurement Law," Maryland Litigator (Feb. 2012).
Construction Litigation. John represents owners and contractors in contract negotiations and disputes, as well as construction defect claims. Representative contract disputes have included Miller Act claims, mechanic's lien actions, and delay claims. Representative defect claims have included high-rise fires, structural collapses, geotechnical failures, roof and building envelope issues, and condominium defect claims.
Environmental Litigation and Permitting. John's environmental practice consists of representing regulated entities and interested parties in permitting, criminal, civil, and administrative enforcement actions, involving coal mining, the Endangered Species Act, wetlands, riparian rights, oil pollution, Clean Air Act, Clean Water Act, hazardous waste, CERCLA, agricultural runoff (CAFOs), and air pollution matters, among others. He regularly advises real estate buyers and sellers regarding Phase 1 Environmental Site Assessments and related matters.
General Litigation. John also handles general litigation matters, with a concentration on real property rights, including eminent domain, title and boundary disputes, real estate transactions, and commercial landlord-tenant matters. John authored an amicus brief on behalf of the Maryland Building Industry Association in Select Portfolio Servicing, Inc. v. Saddlebrook West Utility Company, LLC, 455 Md. 313 (2017), in which the Maryland Court of Appeals affirmed the enforceability of deferred utility charges.
Memberships
Maryland State Bar Association
Bar Association of Baltimore City
Anne Arundel County Bar Association
American Bar Association
MSBA Committee on Law Reform
MSBA Section on Environmental Law
ABA Section of Environment, Energy, and Resources

Events
Presenter, "The Maryland False Claims Act Today," Baltimore Chapter of the Association of Corporate Counsel, 2017

Publications
Co-author, "Brief Guide to Maryland Procurement Law," The Maryland Litigator, Maryland State Bar Association, 2012
Publications
02/16/2012

Phil Andrews and John Dougherty published an article in The Maryland Litigator.
News
02/15/2019

Kramon & Graham government contracts attorneys John Dougherty and Sheila Gibbs won a bid protest for a highway contractor in an appeal before the Maryland State Board of Contract Appeals.

08/30/2017

The Court of Appeals of Maryland issued a decision earlier this month, reversing a Court of Special Appeals opinion in a case relating to lien priorities. The case centered on whether a private utility company's recorded declarations of future front foot benefit charges create a lien that supersedes later recorded deeds of trust.

04/11/2016

In a recent victory, Kramon & Graham litigation principal John Dougherty won an important defense judgment in an action brought by homeowners who were seeking to void their obligation to pay for utility infrastructure charges, often referred to as "front foot" charges.

04/04/2014

John F. Dougherty won a defense judgment in an action brought by condominium unit owners seeking refunds and to avoid future payments of deferred water and sewer utility charges they owed to the defendant.
Events